I have to admit to being really happy about being allowed to interview this particular slimmer's story. Helen joined my Slimming World group when I was only a part of the way towards my weight loss goal, and she soon became a close friend. She is truly a sweet person with one of the most generous spirits I know. It didn't take long before our preschool-aged sons became best friends too! If Helen's story inspires you, please let her know in the comments below.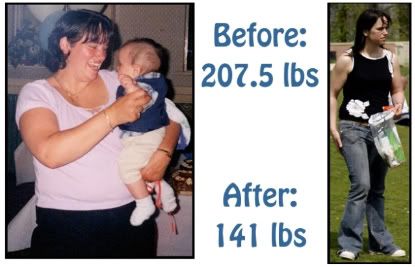 Name:
Helen Lockyer
Age:
33
Starting weight:
207 ½ lbs.
(14 st 11 ½ lbs.)
Ending weight/current weight:
141 lbs.
(10 st 1 lb.)
Amount of weight lost:
66 ½ lbs.
(4 st 10 ½ lbs.)
Time it took to reach:
18 months
Time maintaining it:
8 months
Goal weight:
140 lbs.
(10 stone)
About yourself (i.e. age, occupation, number of children, married or single, hobbies, interests, anything else):
I am married. I have 4 children. I like going to the cinema and out for meals. I also like going to exercise classes and taking trips with the kids.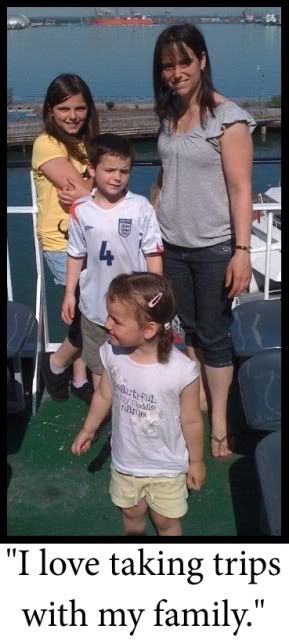 How did you go about losing the weight? Was there any specific plan?
I joined Slimming World.
What motivated you to lose the weight? What were your reasons for wanting to lose it? Did you have a particular moment that gave you the final push to start or was it more gradual?
I was exercising on my stepper and I looked up to see myself in the mirror. I felt disgusted. I joined Slimming World the next week and have never looked back.
What struggles and problems did you endure while at your heaviest weight? What, if any, health problems were present?
I was fortunate enough that I didn't have any weight-related health problems, but I was very uncomfortable and self-conscious.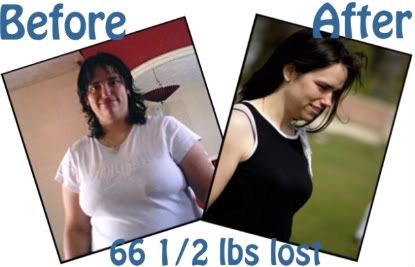 How has your life changed since losing the weight? How have you changed? Do you feel like your overall health has improved?
My life has changed. I know I feel great in myself. I don't care who's looking at me, and I'm more energetic.

Have the people in your life been supportive of you on your weight loss journey? Have there been any challenges created by others in your life?
My family has been very supportive. Their lifestyle has also changed. They eat more healthily now.
What are a typical day's meals for you?
A typical and regular meal for me is pasta with a homemade tomato sauce or a chilli made with Quorn (meat substitute).
What exercise, if any, do you do?
I go swimming with the children on Tuesday. I attend a body pump class on Wednesday, and I usually do a home exercise video like Tae Bo on Friday.
What was the most difficult for you while losing the weight?
The most difficult thing is having a food in the house that I am really craving and not being able to have it because I know it will spoil my eating plan.

What helped you the most?
The thing that helped me the most was the thought of feeling great at the end, when I reached my goal. It helped me stay focused. My husband is also a really good motivator. He praised me every week when I lost weight and even made me feel good if I'd had a gain.
Any tips for others trying to lose weight?
Just keep going. If you want it badly enough, you will stick with it. The rewards are great!